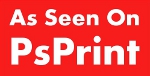 Every once in a while I come across a customer's story that particularly touches me, and such is the case with artist Kerry Rodgers. When I saw the greeting cards she ordered, the first thing that struck me was the vibrancy of Ronnie Goodman's "Haight and Ashbury" artwork, with Jimi Hendrix's left-handed guitar playing seeming to leap off the card and the ghosts of musicians past dancing in the San Francisco sky.
Then I noticed the back of the card, explaining Goodman is a homeless artist who is "inspired by the beauty of San Francisco and its diversity, balanced with the struggles of human despair. With my brush, I try to capture these raw emotions in painted images of the city."
Rodgers told me that she met Goodman a number of years ago when she was teaching an art class at San Quentin State Prison, where Goodman was an inmate. Released a few years ago, he currently lives in San Francisco in a tent.
"Although he is homeless, everyone who knows Ronnie can attest to the fact that what he lacks in shelter he makes up for in ingenuity, creativity and a genuine positive attitude," Rodgers said. "I no longer consider Ronnie a student because he teaches me more than I teach him!"
In addition to painting every day at 440 Haight Gallery, Goodman is also an avid runner – at the age of 52 he participates in many Bay Area races and marathons.
If you're impressed with Goodman's depiction of Hendrix and the San Francisco '60s scene in his greeting card below, check out his work on exhibition at the San Francisco Public Library along with other current and former participants of the Arts-in-Corrections Program.
Inspirational enough for you? Take a look at this week's collection of terrific PsPrint customer printing orders, ranging from microbusinesses to nonprofits to new companies. And for more of the Bay Area music scene, be sure to click on last week's "Hot Off the Press," as well.